Features
Made with NeueMesh™
The elasticity and breathability of mesh has made it the practical choice of the modern workplace. The NeueMesh™ is a premium 3-layer mesh created by combining top-grade polyester fibre and DuPont yarn, and has been optimized for long hours of usage, feel on skin, and long-term durability.
The NeueMesh™ has passed stringent ASTM tensile and tearing strength tests, as well as ISO 12947 abrasion resistance tests.
ControlShift™ Adjustments
Forget bending awkwardly and fumbling around to make adjustments to your chair. Simply squeeze the ControlShift™ hand levers to adjust to your preferred height(Right lever), or to lock and unlock the backrest tilt(Left lever). It's simple and intuitive, as a chair should be.
Designed for your health
The NeueChair is engineered to be the ultimate modern computer chair—fully ergonomic, intuitive to use, comfortable— all combined into a stunning design to cater to any user who spends long hours seated at work.
Sitting for hours at a desk means your back, neck and shoulder muscles are working immensely hard to keep your spine and body maintained upright. Each feature of the NeueChair™ is designed not just to take the load and pressure off, but to keep your body naturally balanced and well-supported so you can maintain your focus on working.
Ergonomic settings (Focus Mode)
The NeueChair™ allows for two easy ways to change the ergonomic level of the chair. To change to 'Focus mode'(the maximum ergonomic setting), tuck your body into the backrest by sliding the seat backward, and push the backrest forward into your lumbar.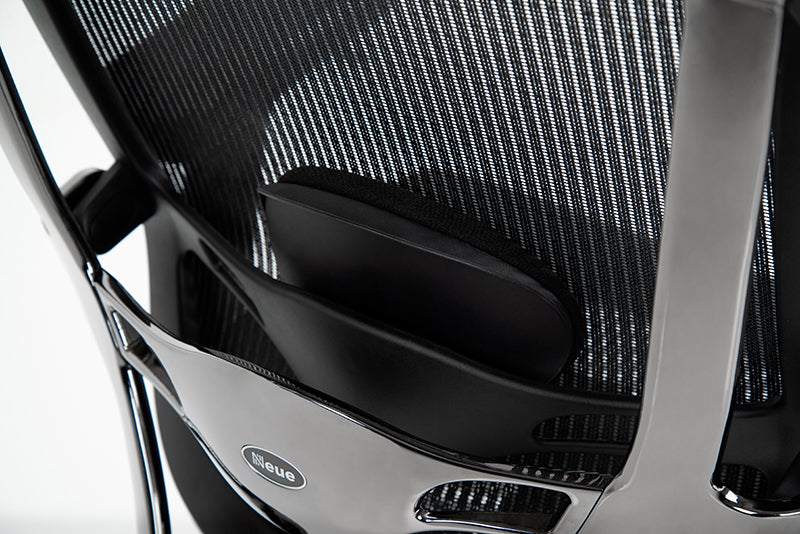 Lumbar support
The chair's adjustable lumbar support system will allow you to tailor the height and depth of the lumbar support, so you can find the perfect angle to fit the unique curvature of your spine.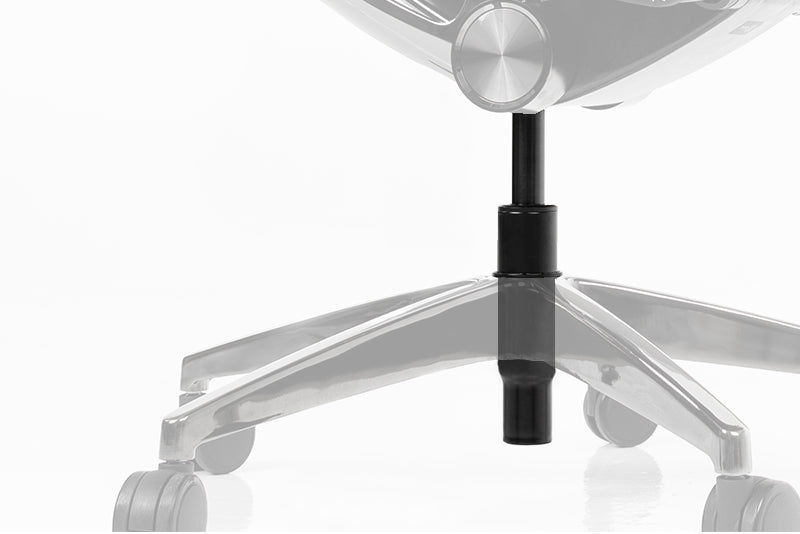 Double layer Class IV hydraulics
Safety and stability are paramount to us. The Class IV hydraulic pistons from SHS is the go-to choice for all premium task chairs, and has passed rigorous tests such as BIFMA, SGS, and TÜV. We've customized an extra layer of protection(by carburizing) to further reinforce its long-term durability.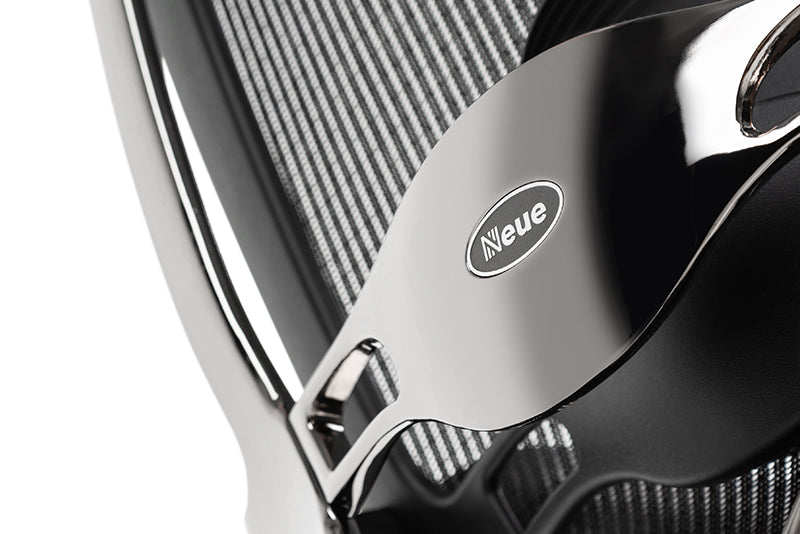 ADC12 Aluminum alloy
The core of the NeueChair's supporting structure(wheelbase and backspine) are made from ADC12 aluminum alloy, a strong and durable material used in modern manufacturing. Strengthening ribs are added to the wheelbase, allowing it to pass the BIFMA static impact test(1360kg) and dynamic impact test(1150kg).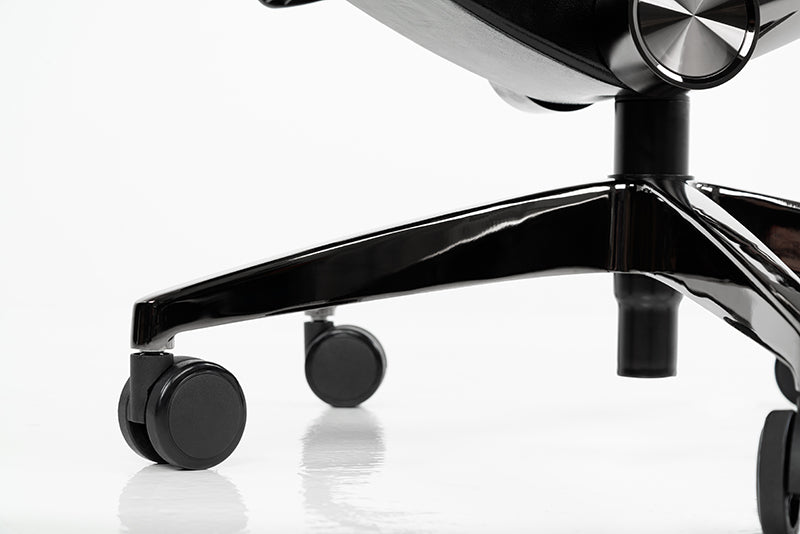 65mm PU casters,
equipped with noise-reduction
The NeueChair is equipped with durable PU rubber wheels that ensure smooth movement in all directions and are friendly towards most kinds of floor surfaces. Noise-reducing caps have been added to reduce unwanted noise.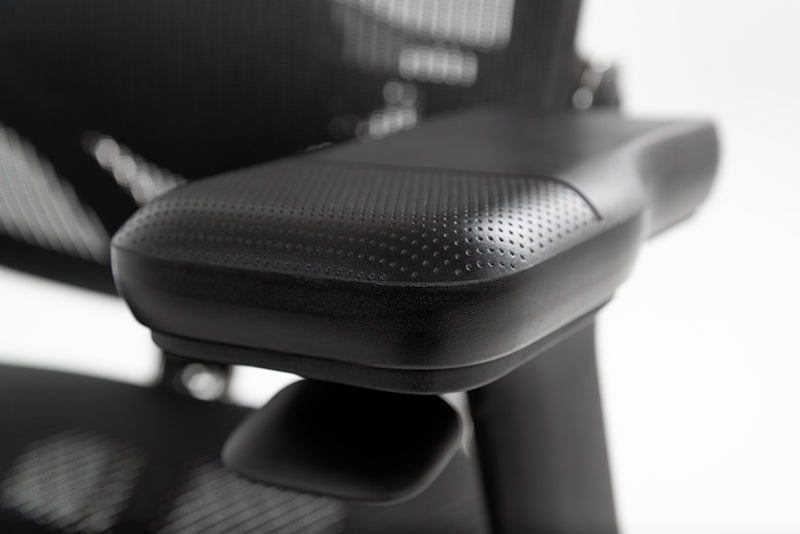 PU-coated armrests
Specially designed with a slight concave, and with a grippy PU material for the elbow to anchor.